EXCALIBUR
has a near 20-year track record of providing effective environmental solutions to Fortune 500, multi-national, industrial manufacturing, commercial, law firm, and private and state-based insurance clients across the U.S. and Canada. An independent Dun & Bradstreet survey of
EXCALIBUR
's customers concluded Excalibur's overall performance across nine satisfaction categories as "Superior", as determined by those most familiar with
EXCALIBUR
's skills—the clients.
EXCALIBUR
has received numerous letters of commendation from its clients over the years testifying to
EXCALIBUR
's successful execution of all phases of client projects. These letters recognize the innovation, responsiveness, quality, and value
EXCALIBUR
brings to every project. Below are several recent examples of what
EXCALIBUR
's customers have written about the firm:
"Excalibur found solutions where others had stalled or failed to advance this large portfolio, qualities strongly recognized and reflective of our successful 16-year relationship supporting Mitsubishi's environmental due diligence, investment, divestiture, operational, legal and environmental risk management goals. Over the years, Excalibur has helped us discover and avoid huge hidden liabilities, document baseline and pre-divestiture site conditions, and evaluate important technical, compliance, liability, and asset management issues to our advantage. Excalibur's effective strategies, program management, and teamwork are highly consistent with our corporate values and we look forward to working with you in the future."
General Manager, Mitsubishi Corporation, Phoenix Department, Tokyo, Japan
"This letter recognizes and commends Excalibur for excellent environmental services over the past 10+ years. Excalibur's staff has been consistently responsive with demonstrated client advocacy, remedial technical expertise and efficiency/cost effectiveness… I'd be happy to serve as a client reference.
Director, Remediation Services, THE SHERWIN-WILLIAMS COMPANY
"Excalibur's significant field experience, technical expertise, and investigative, engineering, and remediation skills have helped the Fund efficiently address several hundred complex claims and avoid millions of dollars in unsubstantiated and unnecessary costs.
Officer-in-Charge, Third Party Administrator, $250M Underground Storage Tank Indemnity Fund
"Excalibur's Program Manager, seasoned engineers and consultants are the best we have worked with.   They got up to speed quickly and have been timely, professional and efficient in providing answers and proposing resolutions to critical path liability avoidance issues."Executive Vice President, Allied Capital Corporation (Commercial lender)
"I recommend Excalibur as a top flight engineering and environmental firm."
President, MWH Business Solutions (World-wide 8,000-employee engineering construction company)

We "…found Excalibur's engineering design, construction, installation and operation of the soil vapor extraction/ treatment system very effective.  Moreover, Excalibur's innovative ideas proved highly cost effective and least disruptive to site operations.  Maintaining tight budgets and schedules are important and Excalibur delivered on both fronts".
Sr. Vice President/ Chief Financial Officer, Saltire Industrial (resolving US EPA Superfund Site liability)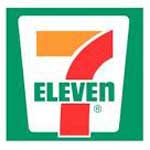 "I can report to you that I AM VERY PLEASED with my experience and feel that we are "jointly" accomplishing a much greater efficient use of these funds.  The folks at Excalibur were great!"
Director of Gasoline & Maintenance, HANDEE MARTS / 7-Eleven Franchise
"…Without exception, EXCALIBUR has delivered services of exceptional quality and value to our clients, usually under extremely tight deadlines….I know that I can always rely on EXCALIBUR to offer creative ideas, make sound decisions and deliver quality products in a timely fashion.   Never hesitate to use me as a reference…." 
Senior Counsel, Baker Botts, LLP
"Excalibur's insights and detailed analysis into the allegations against AECOM and its knowledge of the technical aspects of the environmental reports made a substantial contribution to our success in obtaining a complete dismissal of a major multi-million dollar toxic tort claim."  "Excalibur's dispassionate analysis, technical expertise, and balanced candor in evaluating the potential issues and in framing those issues for our legal defense team proved invaluable."
Sr. Counsel/ Vice President, AECOM (45,000-employee global engineering/ construction firm)
"…with VERY short lead times,…the staff have always been willing to do whatever was necessary to help meet the deadline, and without any sacrifice of the quality of the analysis…every time you have represented us well…you have always been accommodating, insightful and helped the combined team put together a complete, seamless analysis….thank you for your efforts to date.  I, the other Hygienetics staff, and the ACE underwriters are very happy to have EXCALIBUR on our team of technical resources.  I look forward to continued work together…"
Assistant Vice President, ESIS Health Safety, Environment
"Once again, Excalibur demonstrated the same high level of quality and client advocacy in this engineering work assignment as it has over the past 10 years in supporting Jack Rich, Inc. with groundwater and soil remediation engineering design, permitting, regulatory negotiation, construction management, O&M, monitoring and litigation support work.   We value Excalibur's personnel, project management and services and would be pleased to serve as a client reference."
Vice President, Jack Rich, Inc. (Diversified energy provider & services)

"Due to Excalibur's technical insights, immediate response, and innovative approach to developing several critical conclusions from the significant body of written and physical evidence, our legal team was successful in demonstrating the technical soundness of our client's engineering design.  As a direct result of your firm's efforts, our legal department and outside counsel were successful in getting the case dismissed"
Sr. Counsel/ Vice President, Kaiser Engineers (re: multi-million lawsuit)
"…Alaska Ship & Drydock, Inc. would like to take this opportunity to commend EXCALIBUR for the exceptional engineering design work it completed for our ship yard and dry dock expansion plans at our Ketchikan, Alaska ship yard….We appreciate EXCALIBUR's professionalism and responsiveness throughout the iterative design and review process and ASD recognized Excalibur for a job well done.  ASD looks forward to working with EXCALIBUR again…"
Environmental Director, Alaska Ship and Drydock
"…the quality of EXCALIBUR's work product is excellent and has consistently been delivered within time and budget projections.   Excalibur has been a valuable partner in helping K-See execute its business strategy and we would use their services in the future without hesitation…"
Executive Vice President, K-Sea Transportation
"Excalibur's effective project management, attention to detail, and much-appreciated under-budget performance for the past five consecutive years on this Superfund site project are much appreciated, and we look forward to continuing our relationship with Excalibur."
Remediation Project Manager (a $5B global Fortune 500 specialty chemicals company)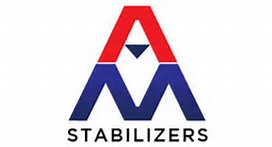 "I wanted to express AM Stabilizer's appreciation for Excalibur Group's environmental and operational due diligence support during our recent acquisition of a chemical production facility. Early on, your team aided our equipment asset valuation of the production operation, followed by timely independent research and state regulatory file evaluations to assess the potential for subsurface legacy environmental concerns.  AMS would not hesitate to rely on Excalibur's services again."
President, AM Stabilizers Corporation (a global supplier of high quality liquid and powder heat stabilizers for both flexible and rigid PVC applications)

"….an electroplating business highly recommended Excalibur….Excalibur stepped in to work with our company to meet very strict Consent Order demands….Amid threats of steep daily financial penalties, Excalibur quickly became versed in our facility operations with regulatory issues and using this information promptly devised a plan to defuse the situation….As a result of Excalibur's professional engineering efforts, none of the threatened regulatory penalties were incurred and our company is now in full compliance with the industrial discharge requirements…. "