The founding members bring their reputations to
EXCALIBUR
for developing solutions to intractable environmental problems through practical, effective, business-friendly alternatives. Having previously been employed by some of the largest and best publicly-held environmental conglomerates, Stephen L. Wendt, Bryan D. Roberts, and Eric P. Roberts understand the importance of solid project management, teamwork, and winning ideas that focus on customers' over corporate needs. Our recognition to be fully engaged in this way with our clients has resulted in positive, mutually beneficial solutions and results since the company's inception in 1999.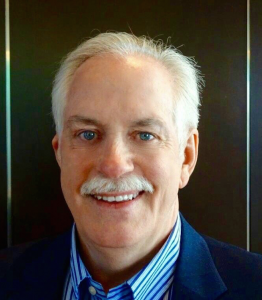 Stephen L. Wendt, Managing Partner / Environmental Liability & Asset Management Director. Mr. Wendt has over 40 years experience identifying, defining and resolving environmental contamination and related liabilities for industrial, commercial, investor, insurance, legal and municipal clients. He specializes in environmental liability/ asset and site closure management, providing critical problem definition / analyses leading to innovative, significant bottom-line client cost savings. He holds a B.S. in Biology and a M.S. in Microbiology from Virginia Polytechnic Institute and State University.
Read more…
Bryan Roberts, P.G., Principal Geologist / Chief Underwriting Risk Manager. Bryan Roberts has over 35 years of experience as a hydrogeologist and project manager designing, implementing, managing, and budgeting complicated groundwater, soil, and underground storage tank (UST) investigations, and serving as a Program Manager and a Senior Environmental Claims Assessor serving major environmental insurance providers, claims management providers, and federal, industrial and commercial clients His project experience spans numerous industrial and commercial sites throughout the United States, characterizing the nature and extent of contamination with petroleum constituents, halogenated hydrocarbons, PCBs, metals, and other hazardous materials. He holds a B.A. in Geology from Western State College and is a M.S. candidate in Hydrogeology at San Jose State University, San Jose, California, and is registered as a Professional Geologist in Tennessee.
Read more…
Eric P. Roberts, P.E., P.G., Principal Engineer / Chief Remediation Claims Manager. Mr. Roberts is both a certified professional geologist and professional engineer with Over 32 years of engineering, consulting, remediation, site assessment and closure, legal support / expert testimony, environmental liability management, insurance risk assessment and claims management and related environmental experience. He received a B.S. in Geology and an M.S. in Civil Engineering, both from the University of Maryland, and is registered as a professional engineer (P.E.) in Maryland, Virginia, Ohio, Connecticut and Pennsylvania.
Read more…