EXCALIBUR
specializes in engineering, remediation and closure of impacted commercial and industrial sites and distinguishes itself in these areas, especially when creative ideas and resources are needed.
EXCALIBUR
's engineers have designed, advised on and implemented a variety of innovative and cost effective remedial solutions, and closed numerous commercial, industrial, and public sector sites in the U.S. and abroad under CERCLA, RCRA, underground storage tank (UST) programs, and other regulatory statutes.
EXCALIBUR
's engineers and project managers have successfully implemented complex RCRA closure programs, cleaned up releases beneath congested operating plants without causing any facility disruptions, pioneered successful technical impracticability arguments, and negotiated significantly more reasonable clean-up standards that saved clients millions of dollars.  They have also repeatedly helped corporate clients serving as the Senior Technical Advisors on lagging, languishing, non-performing facility remediation and closure projects, at times playing this role on entire nationwide US portfolios, advising and/ or overseeing incumbent environmental contractors to modify, enhance or altogether change their remedial approaches leading to millions of dollars in client cost savings!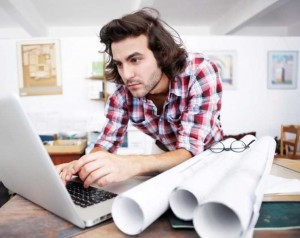 EXCALIBUR
uses its expertise in environmental regulatory negotiation, engineering, construction and risk management to more efficiently close contaminated facilities for its clients.  It is not only expertise bringing about more effective environmental resolutions but also resourcefulness that is borne out in
EXCALIBUR
's ability to totally integrate our proven environmental, engineering, remediation, and business capabilities.  
EXCALIBUR
develops practical, cost-effective solutions compatible with our customers' operations, schedules, and budgets.  Balancing clients' business objectives with regulatory requirements, risks and site conditions,
EXCALIBUR
identifies the most appropriate options for client consideration.  The remedial alternatives analyses completed by
EXCALIBUR
's engineers explain the relative short-term and long-term economic, operational, and schedule tradeoffs of each option to enable customers to make informed business decisions.  Should remedial action be required, we assess the in-field performance of proposed technologies through carefully planned pilot studies prior to detailed engineering design.  To date,
EXCALIBUR
's staff has designed, constructed and installed dozens of such engineered systems using a variety of conventional and cutting edge technologies specifically tailored to clients' needs and risk position. 
EXCALIBUR involves its remediation engineers at the earliest project planning and investigation stages to identify presumptive remedies and key feasibility and remedial design data needed later in the project.  Clients find this early involvement of the design staff helps to steer the investigative efforts toward the ultimate goal—cost effective site closure.  EXCALIBUR staff constantly concentrate on design quality and value engineering using the most advanced remediation technologies and ideas available while balancing the risks of employing emerging technologies against possible rewards.  Cost effective field screening and limited field sampling plans are another one of the hallmarks of EXCALIBUR's services.  Simply put, we develop approaches that maximize the quality and minimize the quantity of the information we need to collect to get the job done correctly.  Combined with our ability to conduct site-specific risk assessments, modeling, and remedial alternatives analyses, we help clients quickly identify the most cost-effective options to resolve environmental issues.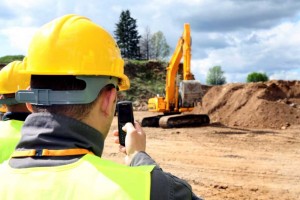 EXCALIBUR's engineering staff has frequently been recognized by clients and the regulatory community alike for implementing highly effective approaches to solve challenging environmental problems.  One such example involves a very large integrated system designed to simultaneously address solvent-laden groundwater and saturated soils immediately beneath a major Fortune 500 manufacturing plant that operated 24 hours a day.  The system extracted and treated the contaminated groundwater beneath the factory while simultaneously exposing the soils for effective vapor extraction and treatment.  Avoiding any operational disruptions and differential settling while delivering dependable remedial performance were the client's primary goals.  Based on the success in meeting all these objectives, the senior corporate engineer responsible for meeting the stringent regulatory and operational requirements hailed the engineering the best job he had ever seen, while the Corporate Director for Remediation Services for this same major Fortune 500 chemical company complimented Excalibur for providing excellent environmental services, responsiveness, client advocacy technical expertise, and cost effectiveness for over a decade. 
EXCALIBUR's core engineering, remediation and site closure client service areas are:
Targeted bench/field pilot studies
Conventional and emerging technology screening
Reliable cost estimating
Meaningful remedial alternative analyses
Streamlined engineering design
Detailed specifications development
Comprehensive bid package preparation
Managing competitive bidding, bid evaluation and contracting
Equipment/materials procurement
Environmental permitting
Troubleshooting non-performing and under-performing or failed systems
Independent third party engineering reviews of planned/ on-going engineering strategies
Site preparation
Construction management
System installations
Waste management
Start-up and troubleshooting
O&M and monitoring
Regulatory reporting
Complete site closures/restorations
Independent third party engineering reviews of planned/on-going remediation strategies
Remedial cost comparisons
Reliable cost forecasting